Chairside coloring course
Chairside coloringcourse
Lean about color of the natural tooth and ceramic from a scientific perspective.
Course information
Instructor Profile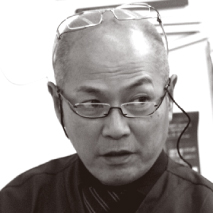 InstructorSHOJI ASANO
President of ASANO Dental Art Inc.
Certified Instructor of Japan Dental Technician Association
Technical Advisor of SHOFU Inc.
Schedule
Half-yearly system
Start in Oct.
Two days on Sat. and Sun. in a month
All 12 days
sat 13:00-18:30 sun 9:30-17:00
Schedule
Tooth color is really difficult.
A special course by Shoji Asano, a popular technician who receives direct guidance from Mr. Makoto Yamamoto and repeatedly conducts research based on its unique point of view. Based on "Asano Juku" which is held in Nagoya and a technician gathers from all over the country, we explain theoretically with the scientific eyes "tooth color reproduction" which is said to be difficult. Most technicians get lost, clear answers on how to select porcelain are obtained, and it is a popular course that can be applied immediately.
And we will promptly practice the concept of "team medicine" that has been advocated in recent years between dentists and technicians, and explain the theory which summarizes the usefulness and problems of that practice. By doctor and technician in partnership, it will be possible to aim for further high-quality medical care. Participation by both chair side and lab side is accepted.